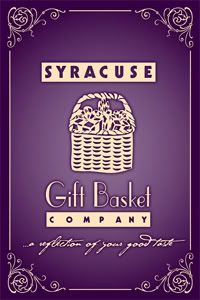 The Staff at the Syracuse Gift Basket Company personally designs unique, creative gift baskets and packages for corporate and personal gifts. Since July 2000, we have built our reputation on quality, integrity and attention to detail.
Syracuse Gift Basket Company, Inc.
1051 Erie Blvd East
Syracuse, NY 13210
PH: (315)428-9572
TOLL FREE: (866)927-1700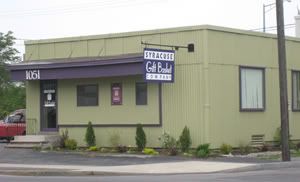 JULIE
(she's the daughter) is the president of SGB. She is the former president of the WBOC (Women Business Owners Connection), former chair of the WISE Advisory Board and co-author of the bi-weekly "Ask the Entrepreneurs" column in the Syracuse Post Standard since 2003. She has been a guest speaker at Syracuse University's Whitman School of Management on marketing and small business topics.
MARCIA
(she's the mom) is the vice president of SGB. She is now semi-retired from the gift basket business, and continues her career as an oncology nurse in the bone marrow transplant unit of University Hospital.
Don't compromise yourself. You are all you've got -
Janis Joplin
This thing we call "failure" is not the falling down, but the staying down - Mary Pickford
And the trouble is, if you don't risk anything, you risk even more - Erica Jong
Previous Posts
Subscribe to
Posts [Atom]
Subscribe
Enter your email address to receive notifications when there are new posts